School and College

Man Talks
There is a dire shortage of fathers, mentors and positive male role models in society today and young men are crying out for guidance and direction from older men on what it means to be a man. At schools and tertiary institutions around the country we engage young men and boys in conversations about manhood, teaching them the core principles of authentic masculinity. We help them see and believe that true masculinity is a gift to society and that as men they have a great deal of value to add to the world by taking responsibility and using their strength well. The response is inevitably overwhelmingly positive. Young men want to be called out to a sense of meaning and responsibility.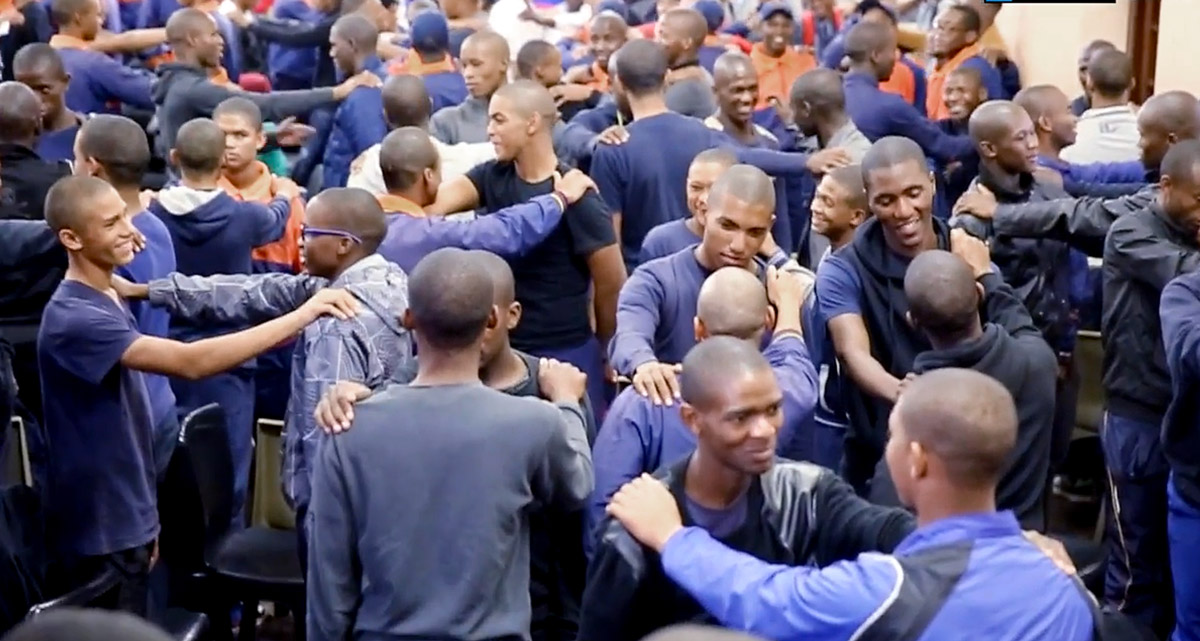 "YOU'RE SAFE WITH ME" WORKSHOPS AT NORTH WEST SCHOOLS
Boys to Men

Camps
For millennia, older men have taken younger men through rites of passage processes to induct them into manhood. Yet in modern society we have largely lost these rituals and young men are left to find their way into manhood by default, taking their cues from media and their peers. The result is a generation of men who are unsure of their own masculinity and uncertain of what it means to be a man. In a gentle yet powerful way FAN facilitates rites of passage programmes to help boys make the all-important transition from boyhood to manhood.
CONTRIBUTE TO SCHOOL AND COLLEGE TALKS
Ways to get involved in

FAN

's mission:
• Invite FAN to run a workshop for the staff in your company or organization.
• Sponsor a programme in a community of school of your choice
• Sponsor the printing of gender-based violence booklets (which can be branded for your organisation).
• Make an "in-kind" donation (contact FAN for a list of needs).
• Make a donation of any size– all contributions receive a Sec 18a certificate for tax.