As of December 2020, FAN's in-the-field team consisted of 10 active mentors (3 in Cape Town, 4 in Limpopo, 1 in KZN and 2 in Alex), a Cape Town regional coordinator / facilitator, a Johannesburg based project supervisor and Johannesburg based trainer and facilitator, Sydney Madibo. See below for profiles.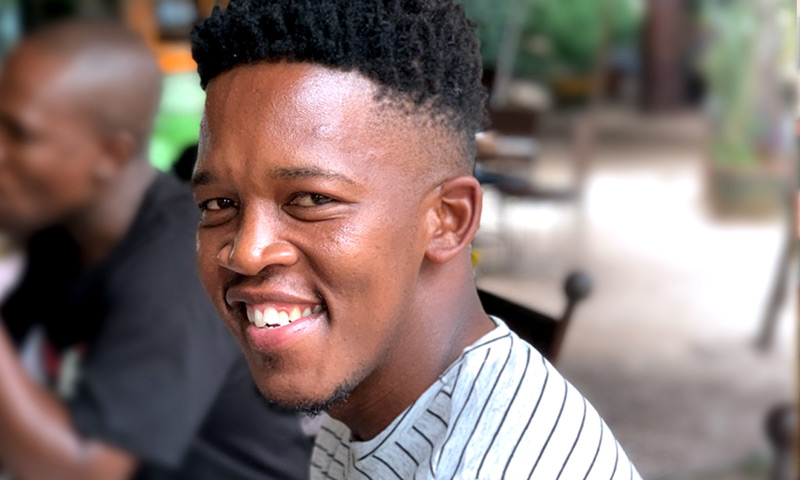 Zizipho Mtwesi
Project Supervisor, Johannesburg
27-year-old Zizipho was born in the Eastern Cape town of Mount Frere. He grew up in a village called Dangwana and was sent to school at a boarding school in Pietermaritzburg. After matriculating in 2010 he moved to Johannesburg where he was employed in a variety of jobs from promotions to project coordination and studied marketing management at Damelin College. Zizipho joined Father A Nation at the beginning of 2019 where he believes he has found his calling. In his own words, "My passion lies in changing of lives, it brings me great joy seeing people especially men open their minds and hearts and changing their perspective. I never really thought I could change peoples' lives but since joining Father A Nation I have acquired skills I have never thought I would have". Zizipho is a valuable member of the team. Versatile and hardworking he fulfils a number of key roles: Project Co-ordinator, Event Management, Mentor and Course Facilitator.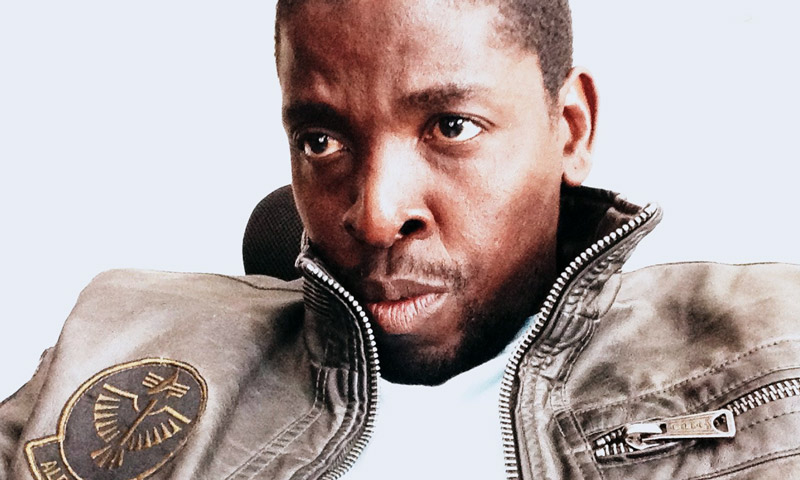 Thembisa Tembe
Champion Mentor, Alexandra
37-year-old Thembisa grew up in Mhlabuyalingana, Kwa-Zulu Natal and moved to Alex in 2002 at the age of 22 to pursue his dream of becoming an artist. He speaks eight languages, is single and has a 14-year-old son and 7-year-old daughter. Thembisa has worked as a dance choreographer, theatre director, music producer and song writer. He is a talented poetry reciter and mentor of young artists in the music industry.
Thembisa's statement of commitment to change Alex: "I believe it's my duty to develop and mentor the young generation. I think I was brought to this world to serve that purpose and I will not rest till I change the whole of Alex." He joined the FAN Champions for Change team in June 2019.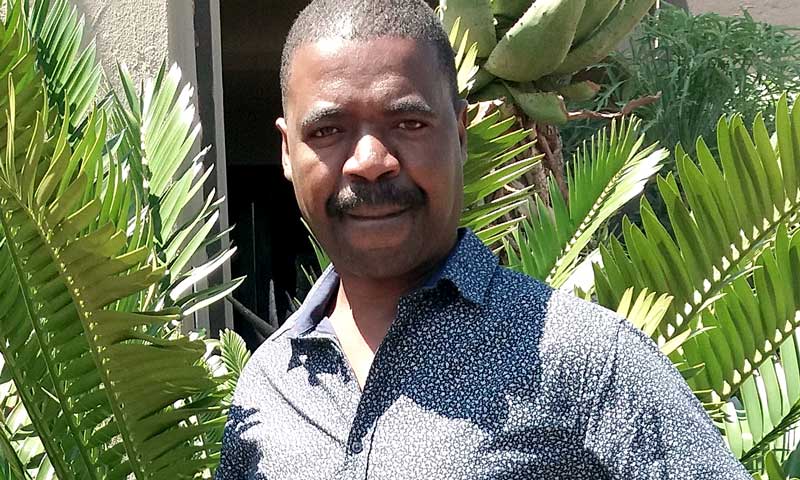 Charles Mphephu
Champion Mentor, Alexandra
41-year-old Charles grew up in Dzwerani village in Limpopo. He moved to Alex at the age of 23 in search of his father and has been there ever since. Charles speaks eight languages, is single and has a four-year old daughter. He has worked as a Sales Consultant, Community Liaison Officer and Project Coordinator at the City of Johannesburg Health Department. Charles is the chairman of the Alex Men's forum and his proudest moment in life was starting an NGO in 2010 to help OVC's and victims of gender-based violence. Charles has been a Champions for Change mentor in Alex since June 2019 and is an invaluable member of the team. Charles loves reading and watching movies. His proudest moment in life was starting an NGO in 2010 to help OVC's and victims of gender-based violence. His toughest moment was when his brother who was the breadwinner at home passed away. Charles' commitment to Alex is to use his strength well to protect and love his family and community and to be an ambassador of Alexandra, teaching and mobilizing men to stand against gender-based violence.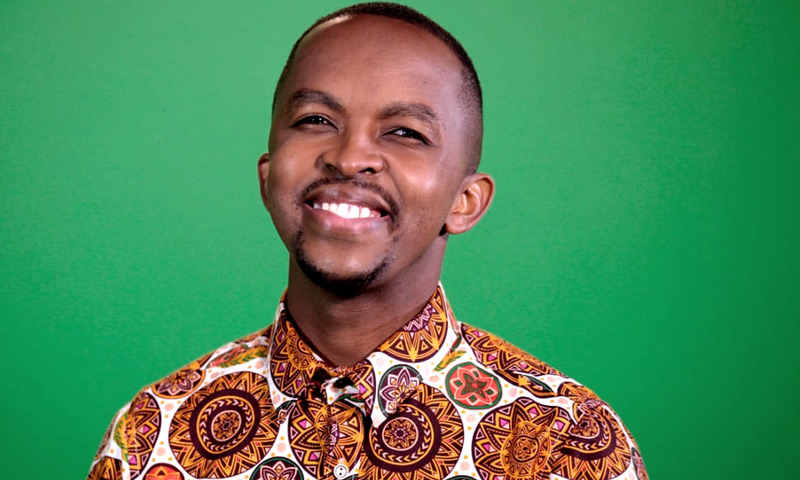 Sydney Madibo
Facilitator, Johannesburg
27-year-old Sydney is an accomplished public speaker, youth leader and activist from Vanderbijlpark in the Vaal triangle. An educator by profession, he holds a B.Ed. from the North West University and one of his proudest achievements was winning the SABC1 competition "One Day Leader". Sydney's personal mission statement is: "Always dare to enable the success of the other. Do more for others than you would ever do for yourself and believe that with every little you offer the world; the universe will give back much more than you could ever imagine." Sydney facilitates #NoExcuse programmes in colleges and communities around the country.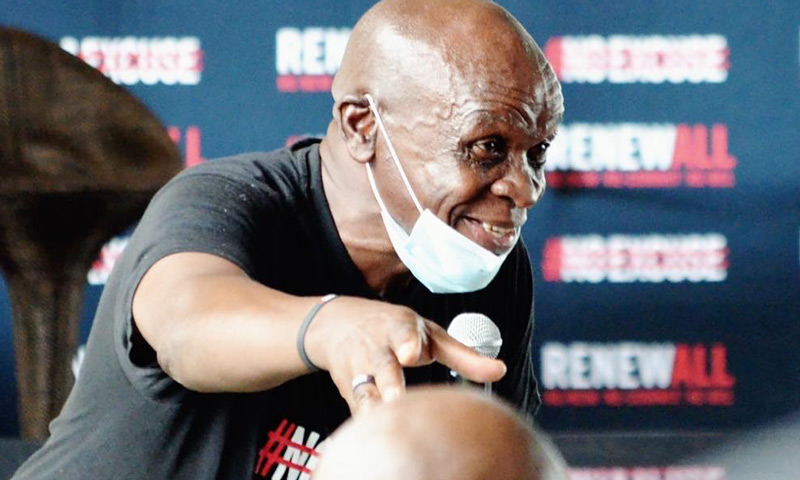 Rathabeng Mamabolo
Champion Mentor, Limpopo
At 66 years old Mamabolo is our oldest but also one of our most energetic Champions for Change mentors. A father of eight children, he is a retired school principal with a B. Ped. degree in education. He has been HIV positive for over 20 years and has worked extensively as an HIV activist, encouraging men to get tested and live responsibly. Mamabolo is the chairperson of both the Limpopo Men's Forum and the Polokwane AIDS Council and is highly skilled at forging partnerships to advance the NOEXCUSE message. He is tireless in his work with men and communities around the province.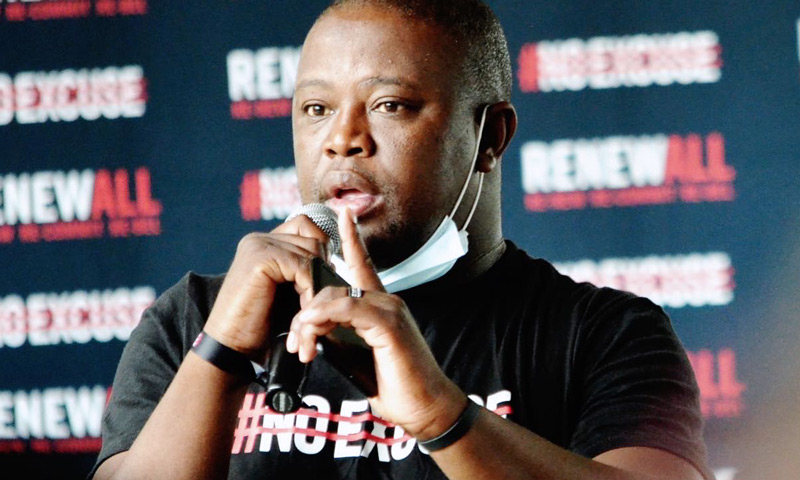 Khomotso Komape
Champion Mentor, Limpopo
31-year-old Khomotso grew up in the rural community of Ga-sebotse in the Limpopo province.
He holds a qualification in asset-based community development and has over 10 years of experience in youth and community development. Khomotso is in a long-term relationship, has two daughters and speaks six official languages. He joined the FAN team as a mentor in February 2020 and works closely with the Capricorn Municipality to grow the NOEXCUSE programme in the communities of Mmalego, Moletjie and Matlala.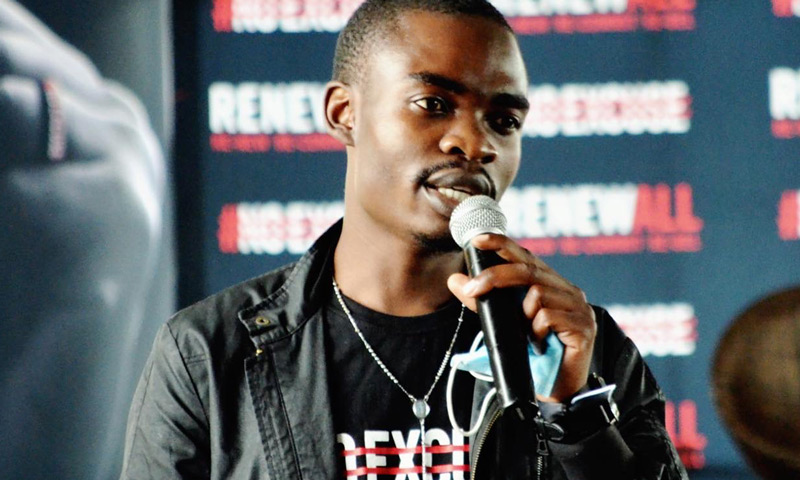 Chinyama Trust Anthony
Champion Mentor, Limpopo
29-year-old Trust is married with a 1-year-old daughter and describes himself as a "young and energetic warrior who is a peer educator, writer and mentor". He holds a diploma in Community Development and Management from African Regional Youth Initiative and a certificate in HIV and Counselling. He also has a bachelor's degree in Environmental Management from UNISA. He is passionate about changing lives through creating dialogues and facilitating workshops. Trust was elected to be the Speaker of Parliament for Limpopo Province within UNISA, won the Students' Research and Innovation showcase and graduated from Young African Leaders Initiative in the civic category.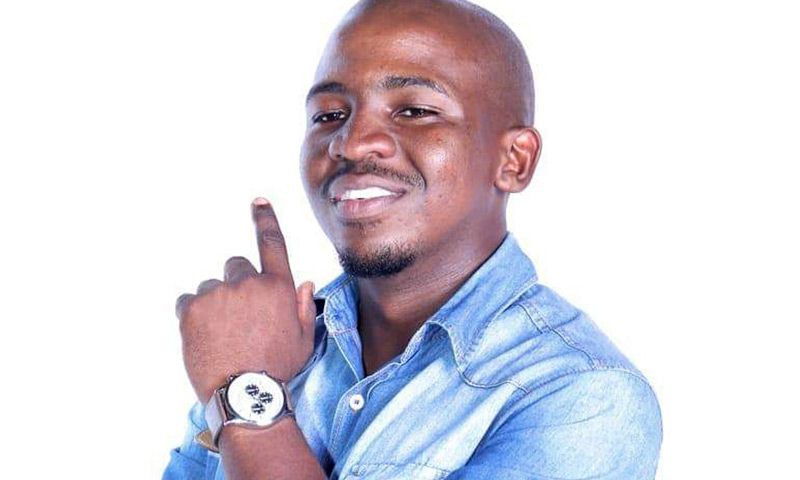 Kgomotso Peter Kgame
Champion Mentor, Limpopo
30-year-old Peter was born and raised in Lebowakgomo in the Limpopo province. He is single with one child and is passionate about addressing community issues and helping young people reach their full potential. His dream is to see a nation of young men who understand how to respect and treat women. He is currently studying towards a B Comm in management and has recently obtained a certificate in facilitation to assist him in his work with groups of men and running community programmes.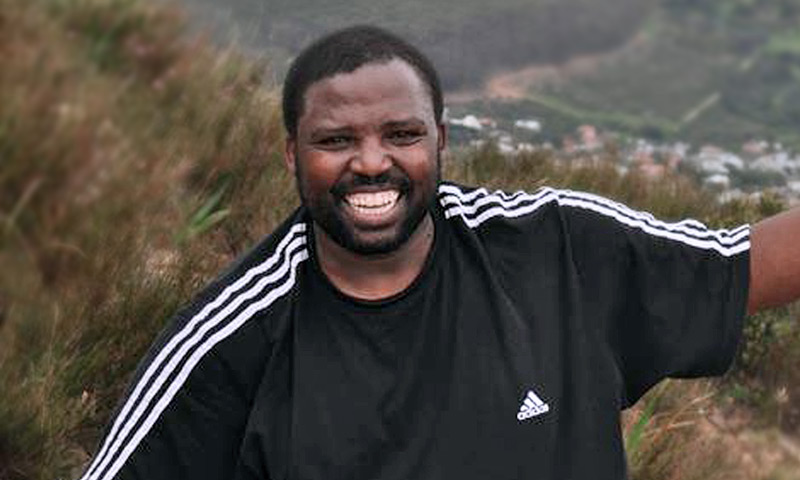 Robert Mangaliso Tiya Nohamba
Project Co-ordinator, Cape Town
52-year-old Robert is a qualified Chemical Engineer (UCT) with over 20 years' experience in the Oil and Gas sector in South Africa and Australia. He is also a qualified teacher of Mathematics, Physical Science and Business Studies and is at the dissertation stage of completing his Master's in Chemical Engineering at UCT. Robert is a father of seven and lives with his wife and children in Gugulethu where he grew up and where he pastors a church. He has been involved in the Champions for Change programme from the pilot stage and is responsible for coordinating the Cape Town mentors and programmes.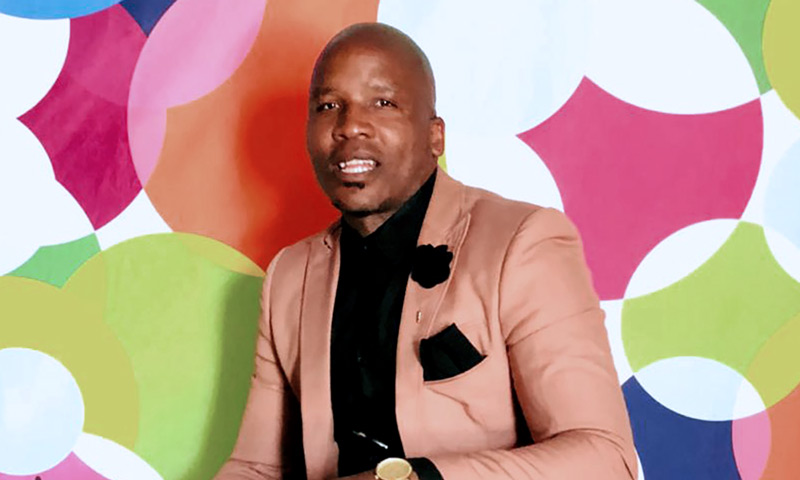 Victor Pike
Champion Mentor, Cape Town
Based in Khayelitsha, Victor is a long-time community activist who is involved in several community development programmes in the Cape Flats. Married with two children, 45-year-old Victor pastors a church in Khayelitsha and is a recognised leader in his community. He joined the #NoExcuse team in April 2020 as a mentor and one of his major strengths is in bringing partnerships to the programme given his community involvement. Victor is also fluent in four languages which helps enormously in mentoring men from different parts of the country and with diverse community engagements.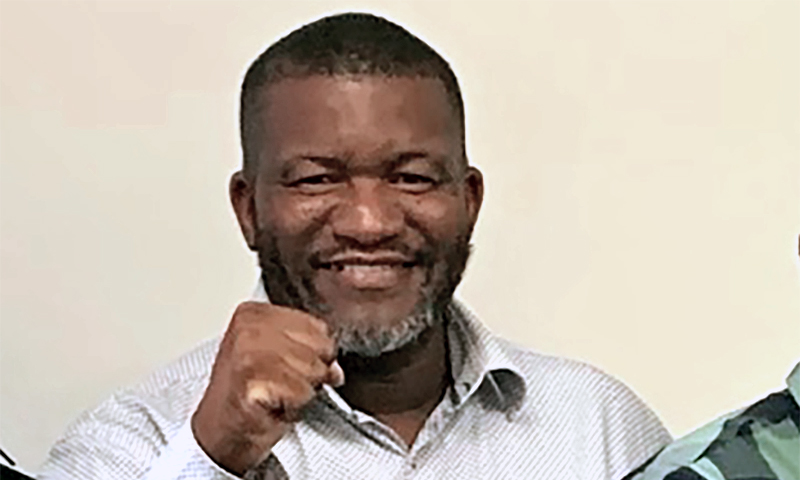 Mzwandile Dube
Champion Mentor, Cape Town
Based in Nyanga in Cape Town, Mzwandile is a 51-year-old father of six who is passionate about making a difference in his community. With qualifications in sales, marketing and theology, Mzwandile is pastor of a local church, a motivational speaker and a recognised leader in the community. He serves as the Secretary General for both End Times Global Minister's Network and the Christian Council of Elders. He joined the #NoExcuse team in 2020 as a mentor and has made a major impact in increasing the credibility of the program in the community.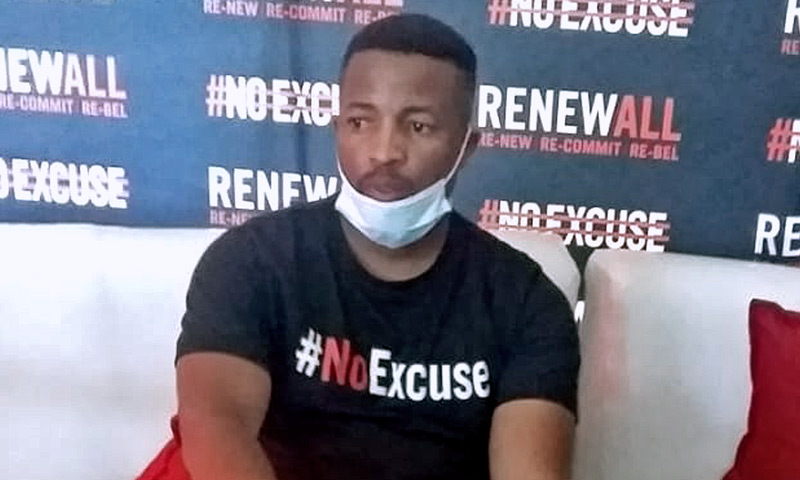 Eric Thozamile Sipezi
Champion Mentor, Cape Town
36-year-old Eric is married with three children and has a passion for people and justice. As a result of his own challenging background in which he was involved for a time in gangs, Eric is able to interact and bond effectively with youth at risk. He leads a church in an informal settlement in Gugulethu and is involved in poverty alleviation, youth development and the restoration of men. Eric joined the #NoExcuse team in January 2020 and is an asset when it comes to enrolling young men at risk and those who are still involved in gangsterism. He brings a talent for networking and forging new community partnerships.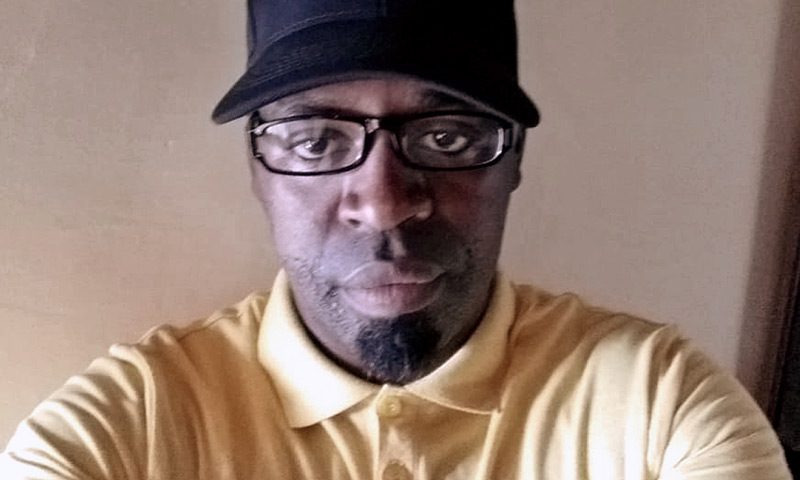 Sphamandla Amon Nhlabathi
Champion Mentor, Kwa-Zulu Natal
37-year-old Siphamandla was born in the rural village of kwaNongoma in KZN. A father of three children, Siphamandla is currently single and serves as a FAN Champions for Change mentor in his community near Ladysmith, KZN. Having lost both his parents at a young age he identifies deeply with boys who grow up without a father and his personal mission is to heal and equip men in his community to fight gender-based violence. Siphamandla coaches a boys' soccer team and is the community soccer chairperson for his area.